I am super excited to hear and see that welovetypography.com launched today – a collaboration of i love typography and Kari Pätilä!
"Think of it as FFFFound for all things type, typography, lettering, & signage." — PERFECT site for me!!
I will be checking it all the time, I'm sure.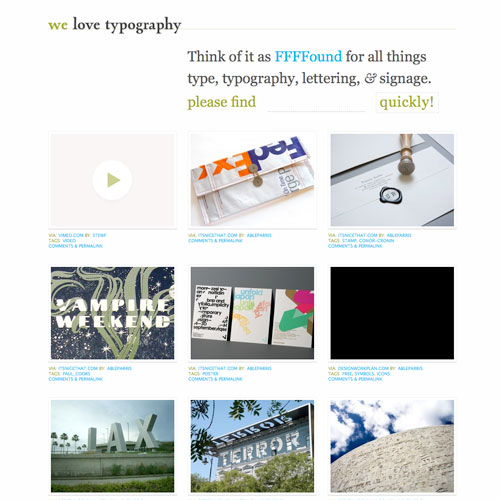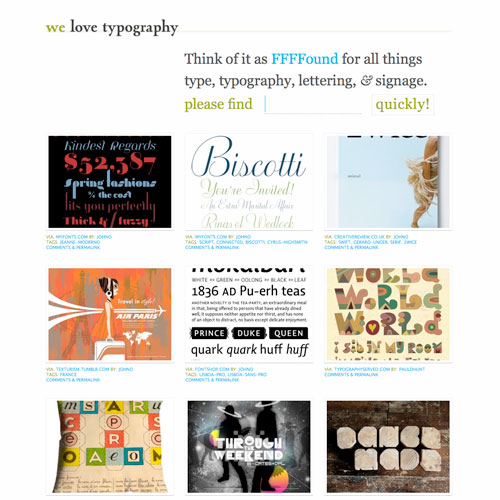 Very clear search feature on top – searched for "letterpress"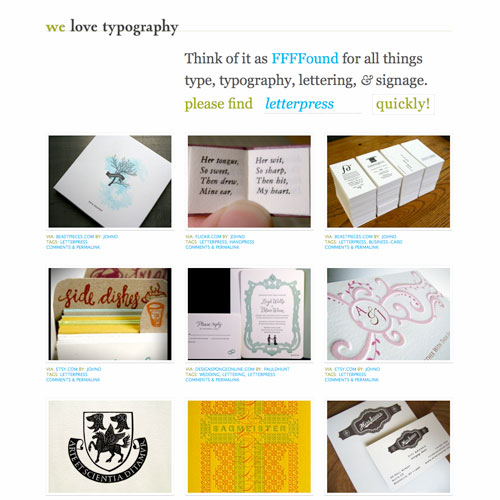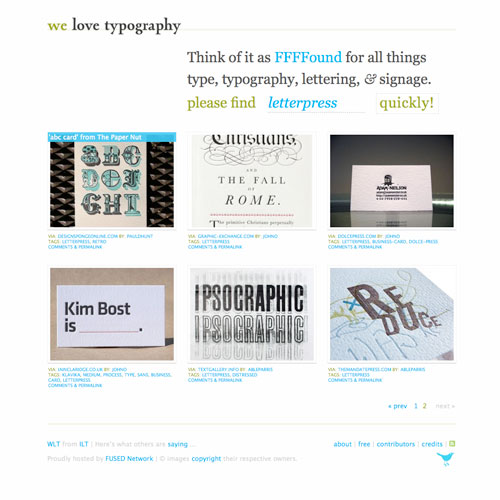 You can search by colors, too!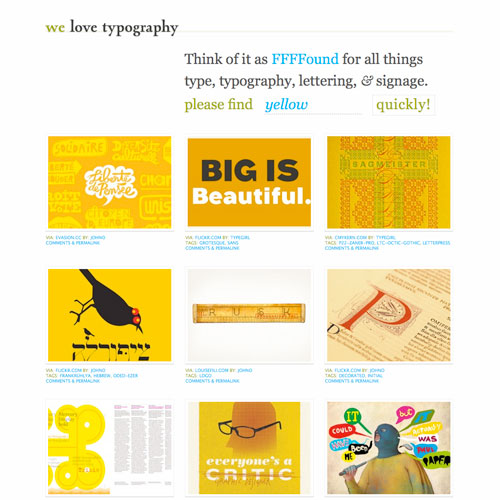 You can find lots of inspirations here!! Very exciting!!