We are leaving to Boston this evening… we're going to see our friend Niq's film exhibition as part of the Traveling Scholars show at Museum of Fine Arts, Boston tomorrow and of course to see our family. I never been to the museum so I am excited to get to see our friends and arts at the same time! And on our way home on Monday, I am picking up something special… I will be sharing the special thing soon, I am so super excited! I will be back on Tuesday…
Attached photo is from Francesca in Switzerland! Thank you, Francesca! Looks great on your music shelf!!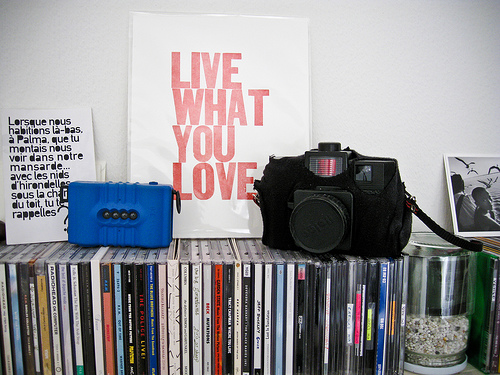 Have a great weekend, everyone!
*If you received your print recently, please send your pictures in, I'd love to do a second gallery of Live What You Love soon. The first one is here.