I pre-ordered this 2009 calendar from Orange Beautiful — I love everything about this calendar! I can't wait to get it!
Lots of nice typography, very well designed, and you can tear them and decorate your favorite month as a print or you can send it as a gift, you can do a lot with it after the month is over.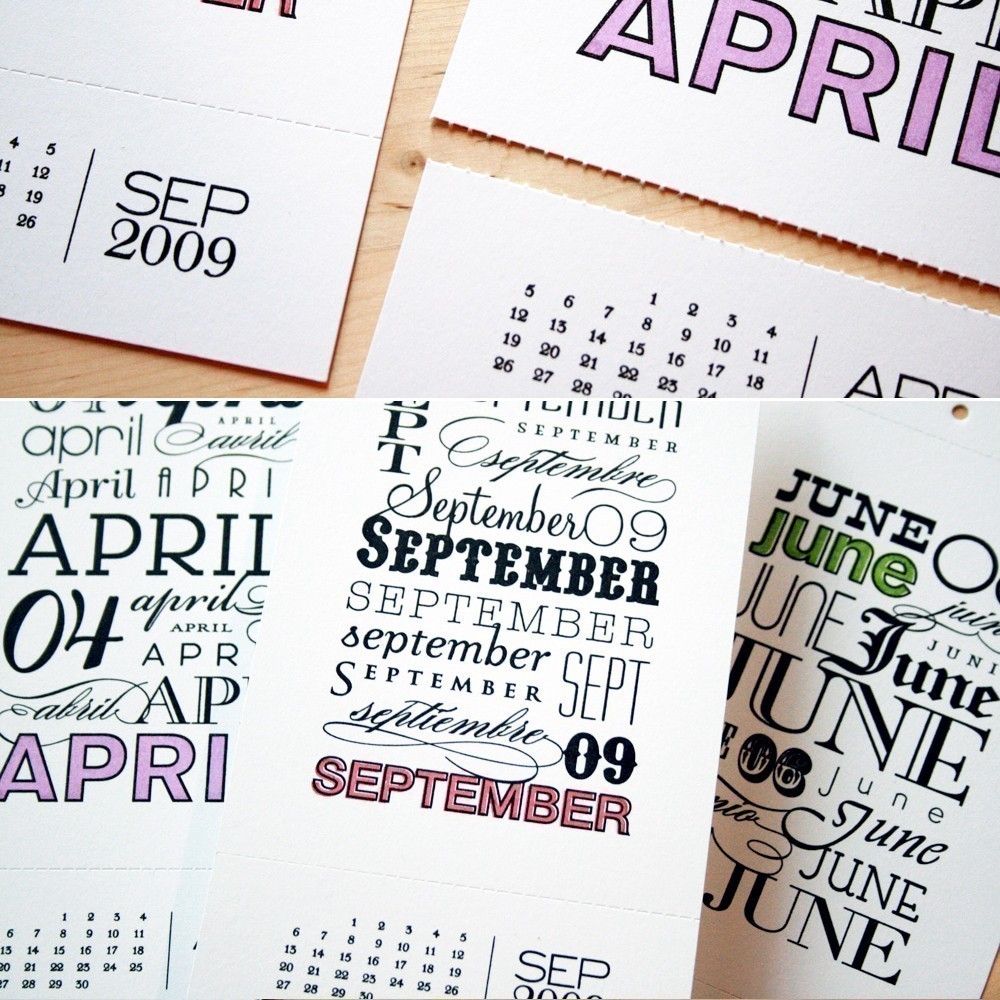 You can pre-order it here, too!
Pictures are from Orange Beautiful Etsy store.
Note: my last letterpress class was canceled due to my instructor's sickness. Everyone is getting sick (I was, too), please take a good care of yourself! Next Monday, I'll have some fun report from my class again!