I came across this awesome artist, illustrator, designer, Jeff Kulak this morning and out of all the great work he has up on his website, I especially loved his snow art – he used a parkade as a blank canvas when it snowed and drew pictures. How awesome!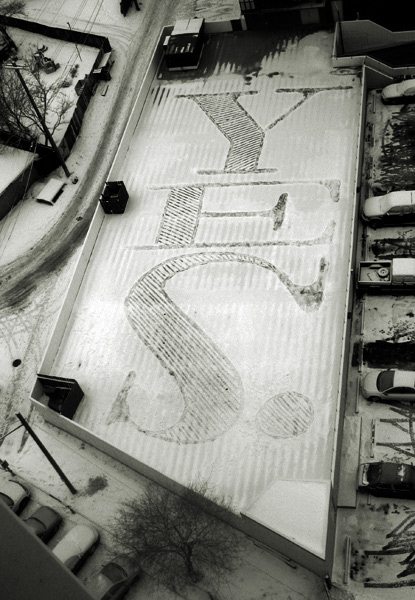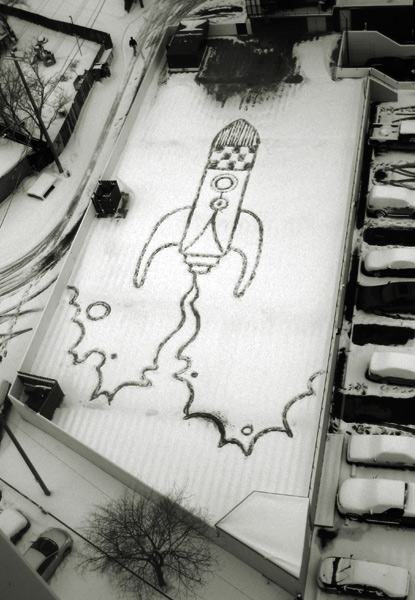 I guess this only lasted 2 hours:
He also has nice typography designs:
I like his illustration, too! Very inspiring.