It was time to upgrade my home computer after working on my 15 inch laptop all the time at home… and I am so happy to welcome my new powerful iMac R2-D6! (I know, it's dorky, but my Mac has been always named after R2-D2; I had R2-D3, R2-D4, and I still have my R2-D5 the laptop)
I thought about a lot on which Mac I should get considering I need more power, speed and also a bigger monitor – iMac was my perfect choice, it comes with everything for less money and it is so powerful now, too.
Being transfered: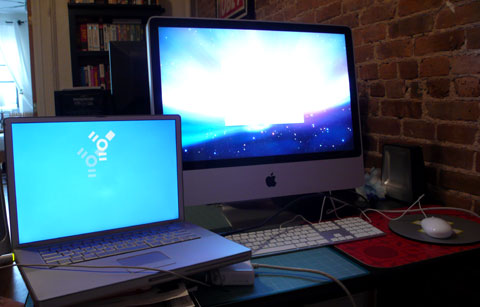 and ohh this was so touching – we were made for each other! I thought it was so cute and very personal.
I'm still working on it to fully function for me, but I love love it so far!