It is still a little cold in NYC, it's getting warmer and warmer for sure and I know Spring is coming right soon, but not just 100% yet… but Macy's in Herald Square has already been in full bloom!
I especially LOVE their window display, it is incredible. I am always inspired by creative window displays, fashion, and pretty flowers, and so this all-combined-into-each-amazing-art-installation was really inspiring for me.
Most of them are real flowers in the window – dress was made of fake flowers (I think)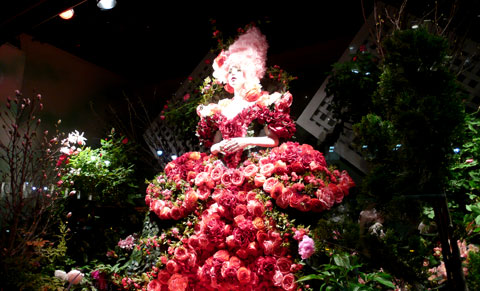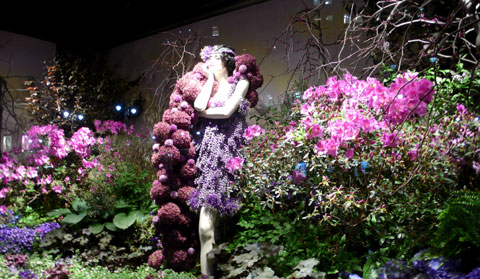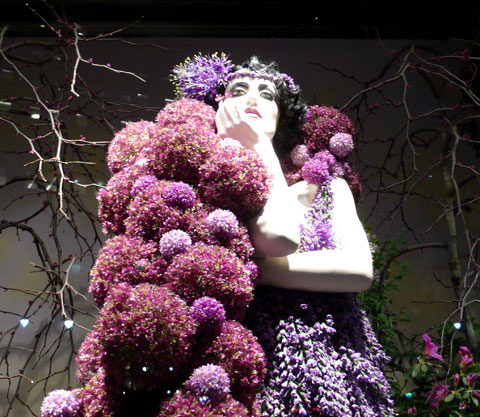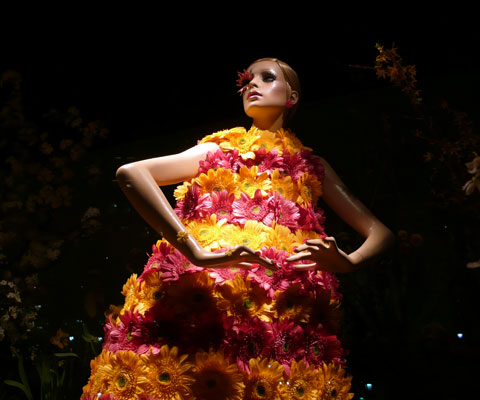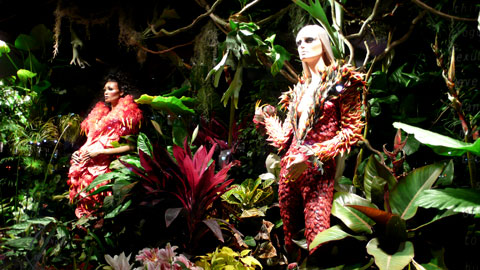 There are flowers and plants everywhere in the store, too, and everything was real. Smelled so good, too.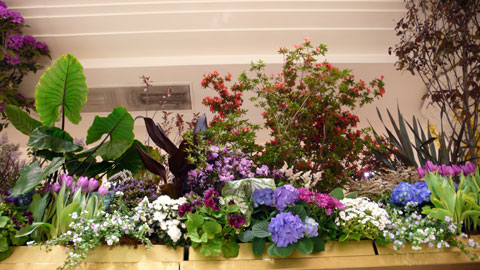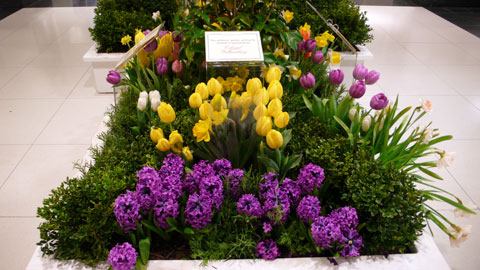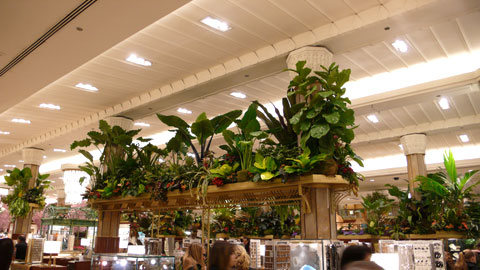 Flower Sculpture of the Day: