I love flower accessories and I just can't resist when I see one that speaks to me.
This dog collar with a leather flower is no exception now that I have someone else to dress – Maia.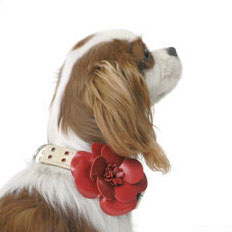 but! it's 59 dollars and I'm not sure if I have that kind of money to spend for Maia… yet…
and I found this cute handmade leather flower pins at MAUstudio for 15 dollars each.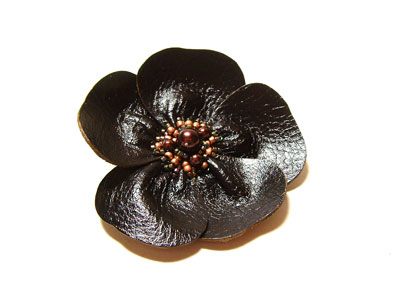 This might be the perfect solution without spending much money.
My friend Yuki makes cute crochet flower pins, too: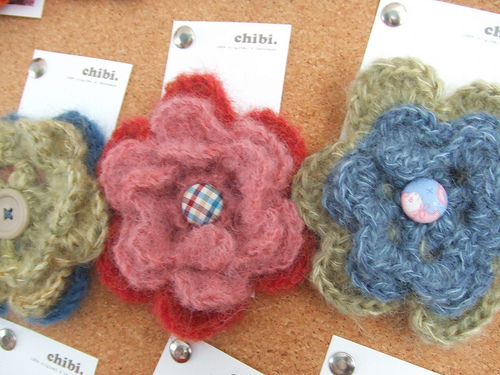 It says sold out at chibi. store at the moment…
My little flower pins collection: